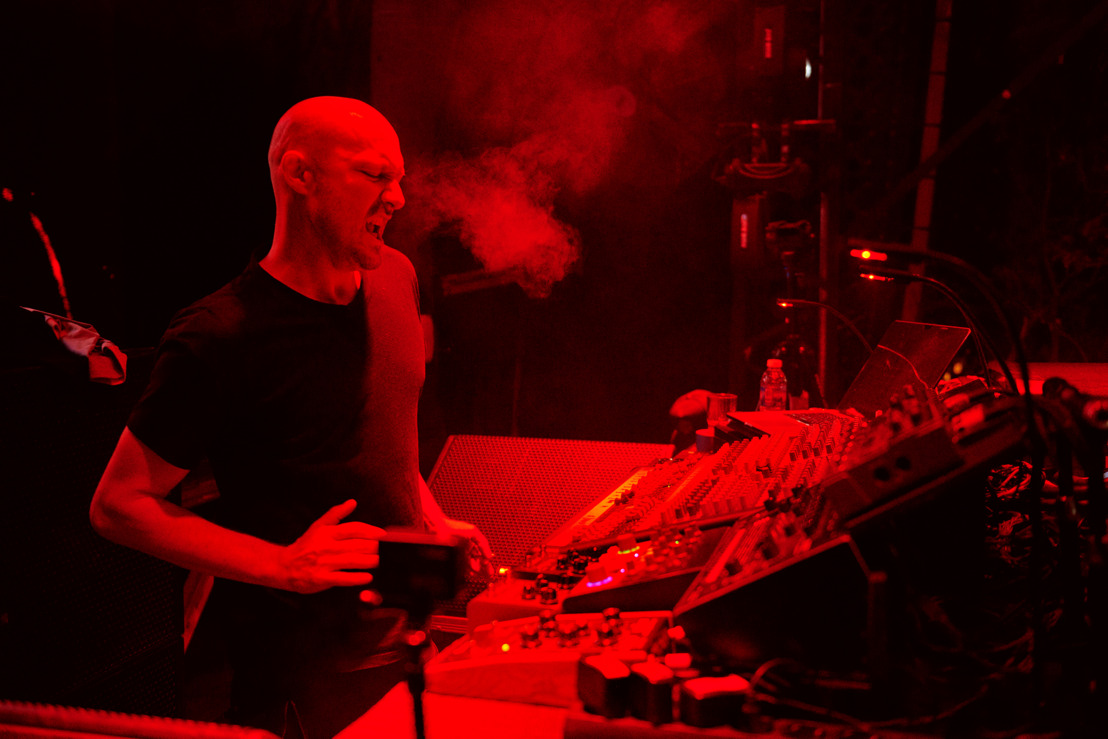 Paul Kalkbrenner - Summer 2019 - No Goodbye
Monday, March 12, 2018 —

In the year following his eighth and most personal album, Parts Of Life, Paul Kalkbrenner has been in perpetual motion. A world-wide solo tour saw him sell over 100,000 tickets, and become a fixture on festival mainstages normally reserved for rockstars.

This summer Kalkbrenner will headline Barcelona's revered Sonar, amidst a packed festival schedule, and release the single 'No Goodbye'.

'No Goodbye' is in many respects quintessential Kalkbrenner, lush, grand and big, despite its simplicity. Chugging and melodic, the track is moored in classic electronic music production techniques, no surprise given Kalkbrenner's preference for analog instruments. Yet it's also a departure, with Kalkbrenner, who rarely uses vocals, making an acapella, that he took from a sample he was sent while on tour, a focal point for the track.
Key Stats
Having accumulated over 240.48 million combined Spotify Streams, over 172.87 million combined YouTube Streams, over 716,843 physical and over 336,427 digital sales from the past 5 of 7 album releases shows that he has an incredible fanbase and reach with past chart success with #1 Germany #1 Austria #1 Switzerland #4 Belgium #5 Netherlands #9 Italy
Core Social Platforms:
Facebook: 2,325,500 Likes
Spotify: 673,000 Followers
Instagram: 355,000 Followers
SoundCloud: 330,000 Followers
YouTube: 322,000 Followers
Twitter: 105,000 Followers
Record Sales
Over 1 Million Records Sold
4x Gold Certifications
2x Platinum Certifications
DSP Plays
Youtube Streams: 172.87 Million
Spotify Streams: 240.48 Million
Most streamed YT track / name & count: Sky And Sand / 74m
Most streamed YT set / name & count: Tomorrowland 2015 / 7.7m
Festival Headliner Appearances
Exit Festival, Serbia
Lollapalooza Paris, France
I-Days, Milan
Main Square, France
Mad Cool, Madrid
Dour, Belgium
Pukkelpop, BE
Tomorrowland, BE
Rock Werchter, BE
Rock En Seine, FR
Pinkpop, NL
Roskilde, DK
Coachella, Palm Springs, USA
Montreux Jazz Festival, CH
Great Wall, China
DEMF, Detroit, USA
Ultra, Miami, USA
SW4, GB
Glastonbury, GB
Printworks, GB
Lollapalooza, DE
Festival Headliner Stats
2 x Wuhlheide, Berlin (35,000)
2 x Jahrhunderthalle, FrankfurtMain (9,000)
2 x Zenith, Munich (12,000)
Festhalle, FrankfurtMain (9,000)
Königsplatz, München (20,000)
Unipol Arena, Bologna, IT (12,000)
Hallenstadion, Zürich, CH (9800)
Roundhouse (3000), Brixton 02 Academy (5000) & 2 x Printworks (6000), London, GB
Webster Hall, New York (1500)
Reunification Celebrations at Brandenburger Tor, DE (500,000)
FORTHCOMING TOUR DATES 2019
June 27 - Rock Werchter, Werchter (Tickets)
June 28 - Garorock Festival, Marmande (Tickets)
July 4 - Balaton Sound, Zamárdi (Tickets)
July 5 - Exit Festival, Novi Sad (Tickets)
July 6 - Solar, Sofia (Tickets)
July 12 - Musilac Festival, Aix-Les-Bains (Tickets)
July 13 - Home Venice, Venice (Tickets)
July 18 - Les Vieilles Charrues 2019, Carhaix-Plouguer (Tickets)
July 20 - Sonar Festival, Barcelona (Tickets)
July 26 - Social Music City, Milano (Tickets)
July 27 - Festival Le Nuits Secrètes, Aulnoye-Aymeries (Tickets)
Aug 1 - Green Beach, Struga (Tickets)
Aug 2 - Parkovy by DBI, KYIV (Tickets)
Aug 3 - Untold Galaxy, Cluj-Napoca (Tickets)
Aug 10 - Dreambeach Festival, Villaricos (Tickets)
Aug 13 - Barrakud Festival, Zrce Beach (Tickets)
Aug 14 - Summer Daze Festival, Malta (Tickets)
Aug 17 - Lowlands Festival, Biddinghuizen (Tickets)
Aug 22 - Colors Selection, Prague (Tickets)
Aug 24 - Zurich Open Air, Zurich (Tickets)
Sept 13 - Fete Humantié, Paris (Tickets)
Oct 12 - Sonar Athens, Athens (Tickets)
___________________________________________________________________
Connect with Paul Kalkbrenner
Website: http://paulkalkbrenner.net/home/
Facebook: https://www.facebook.com/paulkalkbrenner
Soundcloud: https://soundcloud.com/paulkalkbrenner
Twitter: https://twitter.com/paulkalkbrenner